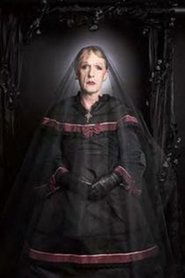 Grayson Perry: Rites of Passage
Grayson Perry explores the landmark occasions in all of our lives–Beginning, Coming of Age, Marriage and Loss of life. He works alongside people who find themselves going via these common experiences with the goal to try to reinvent these rites of passage so he can mark and rejoice them for contemporary secular Britain.
In a significant departure for Grayson, every episode sees him experiencing a unprecedented ceremony of passage in plenty of worldwide societies – journeys effectively outdoors his regular consolation zone. These embrace the gorgeous and haunting delivery ceremony in Bali, a visceral coming of age ceremony amongst the Tikuna individuals of the western Amazon, a conventional Shinto marriage ceremony in City Japan, and the distinctive loss of life rituals of the Toraja individuals of Indonesian Sulawesi, involving mummified human corpses and buffalo sacrifice.