Homicide: Life on the Street Season 1 Episode 7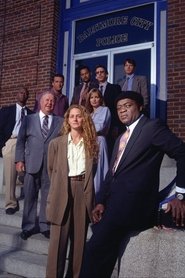 Homicide: Life on the Street Season 1 Episode 7
"And the Rockets Dead Glare" is the seventh episode of the first season of the American police drama television series Homicide: Life on the Street. It originally aired on NBC in the United States on March 17, 1993. In the episode, Howard testifies in a murder trial, Pembleton is offered a promotion, and Lewis and Crosetti go to the Chinese Embassy in Washington, D.C. to investigate a political refugee's murder.
The teleplay was written by Jorge Zamacona based on a story by executive director Tom Fontana, and the episode was directed by Peter Markle. It marked the first appearances of two recurring characters: defense attorney Darin Russom and Detective Frank Pembleton's wife Mary, who was played by actor Andre Braugher's real-life wife Ami Brabson. The episode also featured a guest performances by actress and future model Bai Ling.
The murder trial portrayed in the episode is based on a trial featured in David Simon's 1991 non-fiction book, Homicide: A Year on the Killing Streets, on which the series was based. Howard's procedural missteps, and her subsequent recovery, was based on that real-life trial. The writers sought to realistically portray the trial scenes by focusing on less dramatic courtroom elements. Some of the detectives in "And the Rockets' Dead Glare" make arguments for drug liberalization, particularly John Munch, whose arguments were inspired by actor Richard Belzer's real-life personal history with drug abuse.
Episode Title: And the Rockets' Dead Glare
Air Date: 1993-03-17
Year: 1993