Homicide: Life on the Street Season 1 Episode 6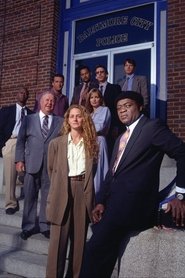 Homicide: Life on the Street Season 1 Episode 6
"A Dog and Pony Show" is the sixth episode of the first season of the American police drama television series Homicide: Life on the Street. It originally aired on NBC in the United States on March 10, 1993. In the episode, Pembleton and Bayliss investigate the murder of a police dog, Crosetti helps his friend adjust after a serious injury, and Felton and Howard suspect a drug dealer for a brutal murder.
The episode was written James Yoshimura based on a story by executive director Tom Fontana, and was directed by Alan Taylor, who Homicide executive director Barry Levinson chose after being impressed by Taylor's short film That Burning Question. Elements of the episode, including the shooting of patrolman Chris Thormann, were adapted from David Simon's non-fiction crime book, Homicide: A Year on the Killing Streets. "A Dog and Pony Show" included guest appearances by actors Michael Constantine, Larry Gilliard, Jr., Lisa Gay Hamilton and Edie Falco.
Since ratings for Homicide had gradually declined throughout the season, NBC announced a decision about whether the series would be renewed would depend on the Nielsen ratings of the final four episodes, starting with "A Dog and Pony Show". Before it aired, Barry Levinson appeared in a commercial making a direct appeal to viewers to watch. Nevertheless, it was seen by 8.47 million household viewers, which was considered relatively low, although it was an improvement over the previous episode "Three Men and Adena".
Episode Title: A Dog and Pony Show
Air Date: 1993-03-10
Year: 1993